I was outside the other day trying to snap some fun macro shots of our pretty hibiscus...however the wind was not wanting to be my friend! It was so windy out! Just as I was about to delete all these 'horrible' photos, I uploaded them on my computer and saw these two...
Don't you just love when your camera pops out some fun surprises?!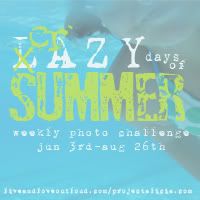 For more photos in 'motion' click
here
!